Communication
The final results of the Small Projects Fund 2020 call for proposals, Access to Success+ edition
UPDATE: Unfortunately, due to the pandemic situation in the country, the implementation of the partnership projects has become impossible, as they contained common activities among the partners from the both sides of the Dniester river. In 2021, new options for the continuity of the implementation of the projects will be discussed, in the context of the existing call for proposals or within a new one.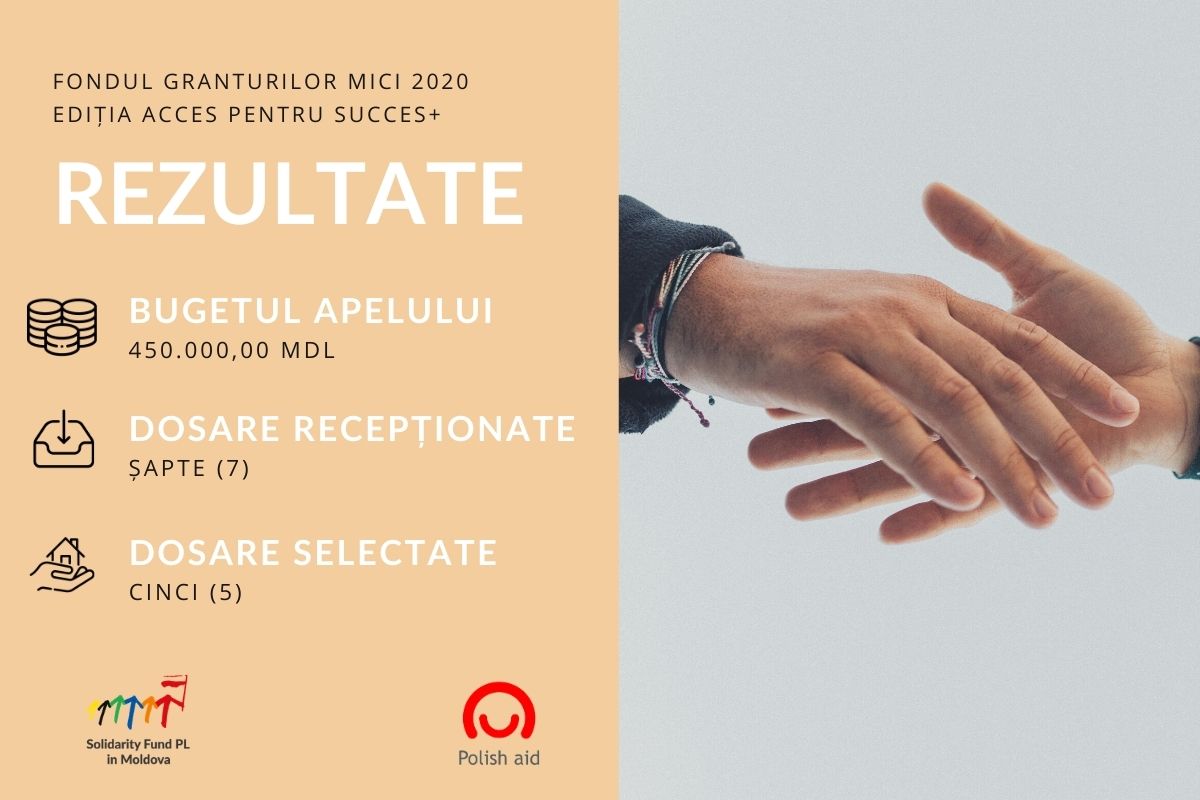 The call for proposals within the Small Projects Fund 2020, Access to Success+ edition (A2S+), launched by Solidarity Fund PL in Moldova, with the support of Polish Aid, announces the final results of the selection of the partnerships that will support the direction of Confidence-building measures among communities and will establish the cooperation relationships on both sides of Dniester, by continuing the actions implemented within the A2S project.
Thus, as a result of a complex evaluation and analysis process, from the seven (7) received applications, five (5) partnerships were selected. They proposed innovative ideas to improve and modernise the local infrastructure and consolidate the inter-community relationships. These partnerships will proceed to the implementation of their community-led projects in 2021.
We are reminding you that the A2S+ project has the aim to support the local partners from the both sides of Dniester, in order to consolidate their cooperation and trust, by assuring the partnerships' sustainability and frameworks for the local development.
The budget solicited for the project is worth MDL 450.000,00. The final results are available here.
If you want to know additional information regarding the final results of the call for proposals SPF 2020, A2S+ edition, please let us a message at ana.chihai@solidarityfund.md.
The call for proposals is implemented within the Small Projects Fund, financed by the Polish development cooperation programme of the Ministry of Foreign Affairs of the Republic of Moldova — Polish Aid.
0
years of activity
in Republic of Moldova
0
local development
projects co-financed
0
facilitated partnerships