Communication
Beekeeper Pavel Crețu receives support from LAG and opens a family business in the Scumpia village
The 'Sweet Taste of Honey' local project, implemented by Pavel Crețu, a beekeeper from the village of Scumpia, Fălești district, is one of the 232 local projects carried out under the LEADER Activation and Development Measures of the LEADER-EU 2.0 Rural Development Fund.
With the financial support offered by the Movila Măgura LAG,,Pavel Crețu managed to purchase an uncapping machine and increase the honey yield of his family business.
"Imagine, if previously it took us 5-7 minutes to uncap a frame of honey, now, with the help of this machine, we can uncap 4 frames in one minute. While we purchased some of the hives with our own money,the LAG covered the cost of the uncapping machine,"explained Pavel Cretu.
Passionate about beekeeping, Pavel has been longing to buy an uncapping machine for several years, assessing this as a great opportunity to open a family business and settle permanently at home, in Moldova. As one of the local projects selected within the open call for applications launched by Movila Măgura LAG as part of the LEADER-EU 2.0 Rural Development Fund, the 'Sweet Taste of Honey' local project received a financial contribution in value of 70,000 lei. At the same time,the Crețu family has invested 89,000 lei of their own money to advance their family business. Therefore, the family managed to purchase not only the uncapping machine, but also 100 polyurethane hives, which allowed them to raise a larger number of bee families.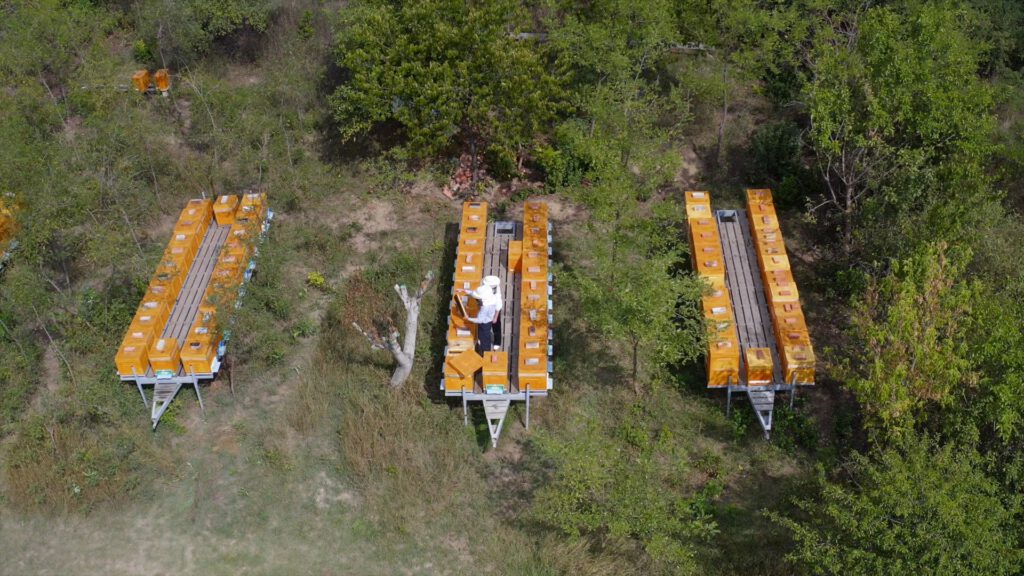 "We want to develop as a family business. It will help me settle home and avoid going abroad for work.I have already spent many years of my youth abroad and I understand that success is possible only here, at home, at least in my case."
Launched in April 2021, the LEADER-EU 2.0 Rural Development Fund provides co-funding for 26 Moldovan LAGs in value of 20 million lei. Currently, the Moldova Rural LEADER Project is implemented in more than 260 localities of Moldova or 50% of the country's rural areas, generating economic development opportunities for more than 1 million people.
The LEADER-EU 2.0 Rural Development Fund is implemented within "The Moldova Rural LEADER Project" financed by the United States Agency for International Development – USAID, and the Ministry of Foreign Affairs of Poland, cooperation program for development – Polish Aid. The Project is implemented by Solidarity Fund PL in Moldova, in partnership with the National LEADER Network in the Republic of Moldova. Strategic partner – the Ministry of Agriculture and Food Industry of the Republic of Moldova.
0
years of activity
in Republic of Moldova
0
local development
projects co-financed
0
facilitated partnerships